Tue, 28 Mar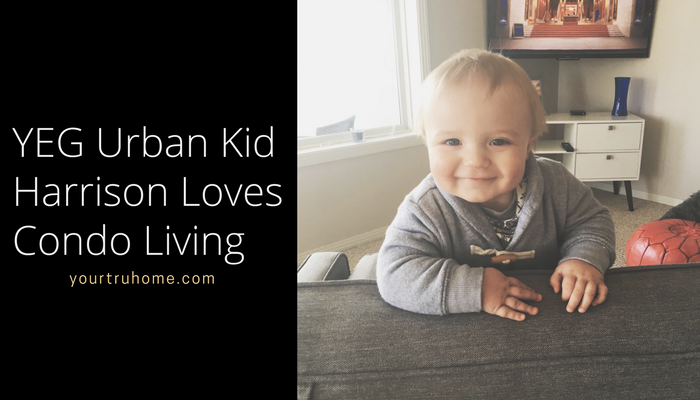 It wasn't so long ago that the birth of a child meant trading in an urban lifestyle to gain some of the advantages of raising a family in a single-family home. Today however,  Edmonton is experiencing a major rise in the number of young families and urban professionals choosing to trade in square footage for the chance to live in dense, walkable neighbourhoods – close to work, grocery stores, cafes, daycares, and cultural activities.
Downtown, Oliver and Queen Mary Park are a few neighbourhoods on the North side of the river popular with parents and expecting couples. Here you will find easy access to schools, outdoor pools and spray parks, LRT stations, community gardens, farmers markets, galleries and museums, as well as active community leagues and major sporting facilities.
One of the barriers families face in finding a home in core urban neighbourhoods however, is the large supply of adult-only buildings. Not only do adult-only restrictions limit choice for families looking to buy in desired neighbourhoods, they also significantly decrease the pool of potential purchasers for buyers since CMHC will not insure mortgages on age-restricted buildings.
The Child-Friendly Housing Coalition of Alberta (CFHCA) is an nonpartisan organization formed in 2016 to specifically address some of the issues related to age-restricted buildings in Alberta. They are hosting a Community Launch Party on April 8, 2017, 1-3pm at the Hendrix in Oliver.  If you have always dreamed of raising your family Edmonton's core, this event is a wonderful opportunity to meet other parents and industry leaders on hand to answer any questions you may have. Click here to access your invitation.
The TruHome team can help you navigate the best options for your family when it comes to  family-oriented condos and homes in Edmonton's Central neighbourhoods.
Be sure, to explore these great Edmonton neighbourhoods: Downtown |  Oliver | Queen Mary Park | Garneau | Strathcona